Experience Quality in
Web Designing, IT Services, Customized Solutions, OutSourcing
Riverdale provides software development solutions and services for all types of businesses. We furnish digital solutions at economical prices by performing the majority of the development work
Riverdale provides cloud based high quality solutions that are less expensive and delivered much faster than routine application development. Reducing costs on computing, infrastructure and benefiting out of cloud based SaaS application, better accessibility and improved ease of use.
We enable a rapid and economic way of migrating customer applications to cloud based application, so that they are secure, available, scalable, and efficient complying with cloud computing standards and protocols.
We offer end to end services for cloud that involve design, developing applications, collaborating cloud applications, managing cloud infrastructure and supporting cloud solutions for your end users.
Our expert areas in cloud computing covers, CRM migration, customization and deployment offered by salesforce.com, Cloud integration and collaboration with online or offline systems, such as google apps or oracle, or be it setting up your infrastructure on the cloud ensuring security and efficiency. Managing your application and infrastructure on cloud; we do it all.
Mobile Applications – iOS / Android
At Riverdale we enable your business processes onto mobile devices, such as iPhone, iPad or any android devices. Our dedicated team expertise's in iPhone apps and iPad Application Development.

Web App. Development & Maintenance
Riverdale Software Solutions offers its clients cost-effective, timely and complete end – to – end software development solutions. We assist from requirements gathering to application design and development

Salesforce Customization and Implemen-tation
At Riverdale, you entrust your business applications to best Salesforce Experienced Force.com consultants and architects thus enabling your company

Google Applications
Search engine optimization (SEO) is the process of improving the visibility of a website or a web page in search engines. A proper website promotion and SEO of your website pages and listing in leading search engines

Riverdale now has its physical presence in Sydney & Melbourne, Australia
Riverdale Australia overview
Riverdale, is a Cloud Alliance Partner of Salesforce.com and helps accelerate business transformation on Cloud across the enterprise by offering an integrated approach towards business processes, technology, application and data. Riverdale is a one stop solution provider with complete gamut of service offering covering cloud strategy communication, Cloud Readiness Assessment, CRM Strategy, Salesforce.com Consulting, Implementation and Integration services including migration of applications to Force.com platform.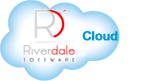 Introducing CloudSync, Cloud - based integration service to Synchronize any data across any cloud platform.
Visit here